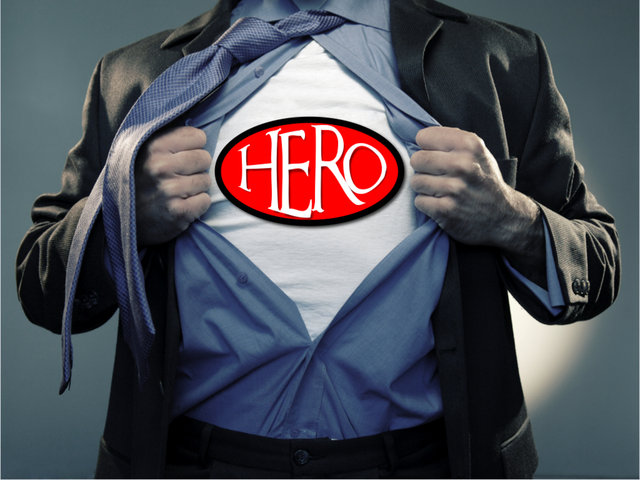 Several things have happened over the course of the last 10 days that inspire me. Sometimes it has to happen in layers like this in order for us to enter into an awareness of the little things that affect us in a big way. This is the tale of real leadership.
A Mentor
A dear friend and mentor whom I had not seen or talked to in many, many months called me out of the blue and asked me to drive and meet him for lunch so he could "check on" me and so he could be confident that I was doing ok. I have watched this man for the entirety of my life in the chamber industry. He is a leader, he believes in the work of chambers in communities, he has a long family history in the industry, he is passionate about professional development, about leading and supporting newcomers to the industry and he has
ALWAYS
taken the time to share his gifts with me. He has believed in me, even when I was having a hard time believing in myself. He has never asked for anything in return and has always made it clear that he is there for me whenever I need it.
An Ally
I got word this morning of the passing of a dear, dear man in the community I just served as Chamber President. He was only 55 years old, but they were an amazingly rich 55 years. I stopped to give mental tribute to this man and his gifts to community and to me. As a chamber executive, you lead a very public life very similar to a politician. It can be very tricky to discover who you can really go to in certain situations. So much of what you need to accomplish for your organization can be politically charged and sometimes controversial. That being the case, finding allies is a challenge. From the day I stepped on the job, this was a person I could go to and expect sound, unbiased, fair and balanced advice. We didn't see eye to eye on a lot of things, but if I left him a message, you could be sure that he would call me back. If I asked a question, he would give me a thoughtful answer, even if it wasn't the one I wanted to hear. If I asked for help, he would give it if it was within his ability to do so. He led with trust and honor and integrity and did it with a huge smile and an awesome hug. I miss the very thought of him not being at the piled up desk in his little cubby hole of an office……..
A Community
Yet again, our country was struck by an unnecessary tragedy that has left us all weak with worry and fear. We don't understand why these things happen. We don't understand why beautiful children are struck down. We don't understand what would cause someone to inflict this kind of harm on innocent people. We are overwhelmed at how quickly a happy event can be turned completely around. And yet again, a community came together to help, to heal, to support and to encourage. Then, entering into the midst of all the chaos comes Officer John Bradley delivering milk to families with small children during the Watertown lockdown.
Who are the heroes in your world? The people who fly under the radar, who don't want applause or praise, who do what they do because they have such a sense of pride in and commitment to what is happening. When have
YOU
had an opportunity to be a hero and missed it because you were just too busy to be
THAT
connected. Real leadership demands this of us, but we have to recognize it and step up.
Take the time to make quiet, heroic statements. Do something
JUST
because……


Something for your community


Something for your organization


Something to help another individual


Something to help an emerging leader or young professional on their way


Something to encourage


Something to support


Something to make someone smile and understand that they are not in this alone
DO SOMETHING!!!